The beauty demand of Indian women is increasing day by day, as many beauty trends in the world have penetrated this crowded market today. The demand for Indian hair is increasing because of the large number of people wanting to own it and the widespread pursuit of change over time. So what makes Indian hair special? Let's explore together in this article!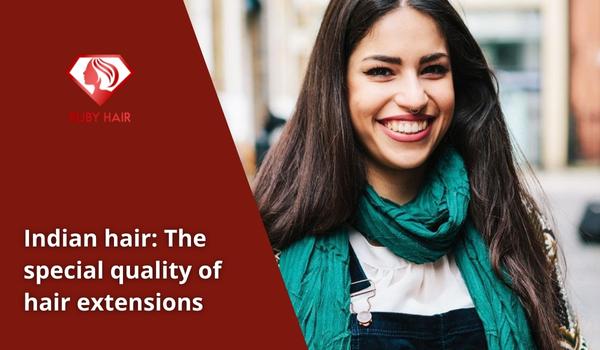 What is Indian hair?
Indian hair is thick and lustrous, which makes it more pliable and long-lasting than other types of hair. Applications involving hair weaving benefit from its lovely texture and dark hair. While maintaining its natural features and lasting for an extremely long time, Indian hair could be fashioned to create any look you like. Indian hair is typically finer than other Asian hair because it is Caucasian. This means that it doesn't require as severe of processing as Asian hair. It is naturally straight, wavy, or curly, and comes in dark brown and black tones.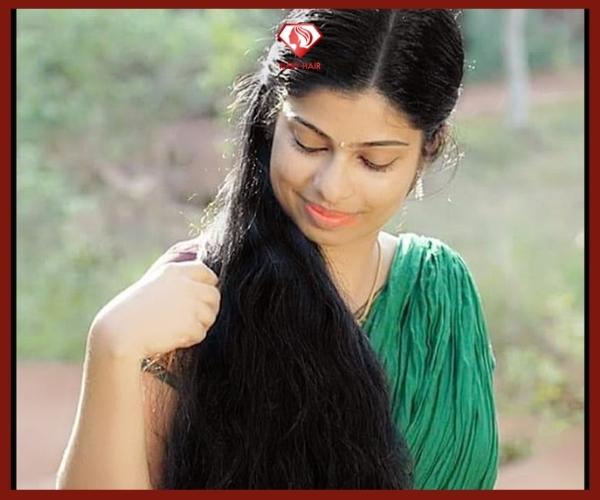 Indian human hair
Indian hair originates from many places and is collected in many forms. In India, there is often a ritual to shave the head at temples to show respect, so this is also one of the places that provide natural hair in India. However, the quality of hair here is often classified as non-remy hair, hairballs, so the processing takes a lot of time. In addition, women who grow long hair for sale are also one of the sources of Indian hair, and this type is often called virgin Indian hair or remy Indian hair.
The following is a classification of the hairstyles that Indian hair has and its characteristics. Let's get started!
The classification of Indian hair
In this part, we will introduce three main kinds of Indian hair you should know. Let's explore it!
Non-Raw/Non-Remy Indian hair
Nowadays, most hair sold under the names "Remy," "Brazilian," "Malaysian," "Chinese," "Russian," "Peruvian," or "Euroasian" is rarely real Raw Indian hair and Remy hair. The majority (almost 90%) of all natural hair extensions on the market are made from processed hair imported from China that was originally acquired from India as natural fallen hair. It might even be combined with synthetic or animal fibers. Instead of using single pulled hair from one donor, the majority of providers use non-remy hair.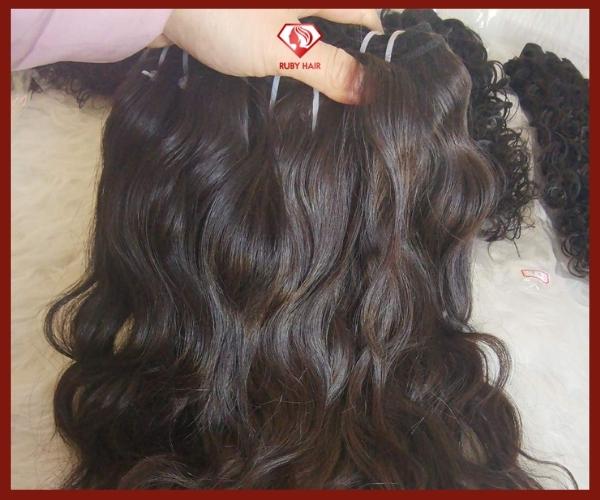 Indian hair balls 
This indicates that they acid-soak the hair to remove the cuticle, chemically process it to add texture, then dye it. Additionally, they apply silicone to the hair, which makes it shiny and momentarily tangle-free. However, the silicone immediately wears off, and the hair swiftly returns to its original state of being dry, stiff, & matted. They seem synthetic and unnatural, need to be replaced right away, and get damaged and too weak to take heat style or color treatments. This hair can frequently result in serious skin sensitivities and scalp rashes.
Raw Indian hair
It is highly unlikely that any hair has a totally consistent pattern to be Raw Indian hair. Natural, untreated hair that develops out of a person's scalp is known as "raw Indian hair." Most people typically have ringlets, curls, or waves on their head that are not perfectly uniform from root to tip. Because the cuticles are not peeled, raw Indian hair is regarded as the highest quality of human hair. The cuticles of the hairs are preserved, and they are aligned in a single direction to produce extensions that look entirely natural.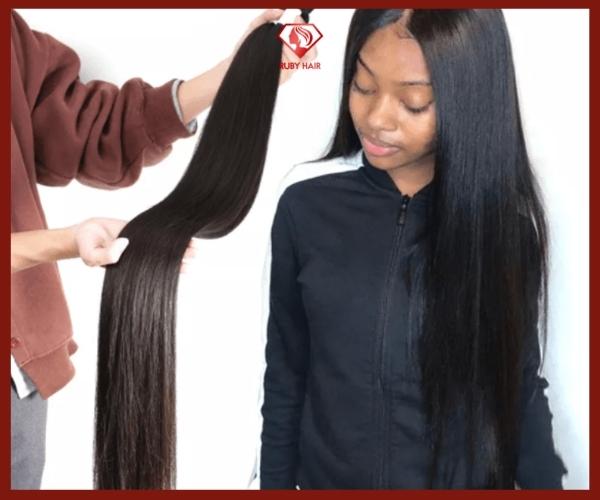 Raw Indian hair
Indian hair that is still in its raw state will have broken ends and an irregular curl pattern. There is also a little range in color. Run a strand of your Raw Indian hair between your index and thumb to check for quality. Moving your fingers downward in the path of hair development should feel smooth, but moving them in the other direction should feel resistance. This resistance indicates that the cuticle is still there and hasn't been removed.
Virgin Indian hair
The purest form of hair is virgin Indian hair. It functions and looks much like your natural hair. Because of this, it beautifully complements your natural hair. It also will last for a very long period, sometimes even a decade or more, if you take better care of it the same way you would your own hair. Therefore, if having hair that lasts a long time and looks natural is vital to you, you must try real, high-quality virgin Indian hair from reliable sellers.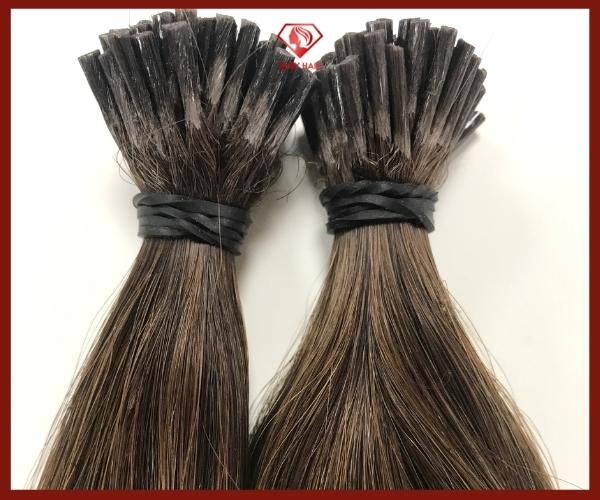 Virgin Indian hair
Indian virgin hair is expensive. However, since it lasts much longer than the hair from the beauty store and offers a far greater value over time, it is worthy of the initial outlay.
Indian hair balls and non-remy hair
Identifying the Indian hair
First and foremost, you should be aware that virgin Indian hair is completely unprocessed and all-natural. You may expect a genuine texture and color in the hair you buy.
Indian hair's natural texture ranges from gently wavy to intensely curly. Deeply curled hair is rare and always in short supply. The majority of genuine virgin Indian hair is naturally curly or slightly curly. You might not get the precise texture you want off-the-shelf if you want hair that is bone straight or has a very unique curl pattern. Three textures of virgin Indian hair are typically offered for sale: (a) Natural Straight, which is actually slightly wavy; (b) Natural Wavy; and (c) Curly hair (the tightness of curly may vary and diversity slightly). But because virgin Indian hair is so adaptable, you can easily flat iron your hair to achieve a smooth look, or curl it to achieve the style you choose.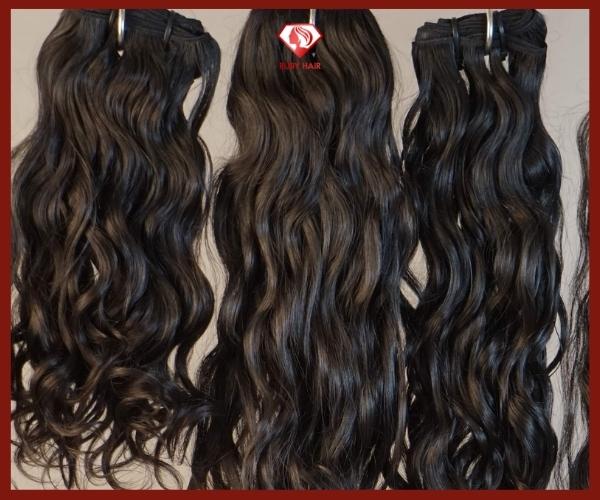 Virgin Indian human hair
Color: Natural colors of black, dark brown, and everything between are available in Indian hair. No precise "color codes" are ever used to sell virgin Indian hair. There may be a minor color difference between bundles of virgin Indian hair because it has never been colored and is supplied in its natural state. But if that's the case, try not to be disappointed. Actually, this is a good thing. Your skilled hairstylist is capable of blending two bundles of hair with a little color difference. And when it's mixed properly, this really provides you a much more natural appearance and more depth of color because hair naturally has numerous colors in it and is never one flat color in our own heads.

When it concerns getting virgin Indian hair, people must take the same care of your extensions as you would your own hair. You should frequently brush your hair. If you utilize a large number of products, you should shampoo & condition your hair frequently. Like your own hair, deposits from hair products can deteriorate the integrity of the hair if they are not regularly removed, and when paired with heat styling, they can alter the virgin hair's smooth, natural texture and behavior. You will also have sleek, silky, tangle-free, gorgeous, natural-looking hair for an extremely long time and be able to reuse the hair if you take care of your virgin Indian eyelash extensions properly.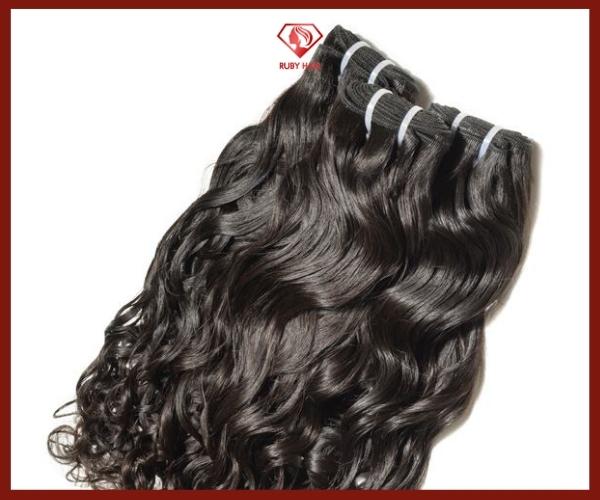 Curly virgin Indian hair
So, after knowing how to determine the quality of virgin Indian hair, the following article will introduce you to how to find a reputable Indian hair supplier!
How to choose reputable Indian hair vendors
In order to better match the character of Indian hair suppliers, as we have discussed in earlier posts about finding suppliers, we provide the following two methods for discovering reliable suppliers.
Locating reputable Indian hair providers via the Internet
The Internet has developed into a vital search tool for everyone as science and technology reach new heights. You could use social media sites, health forums, internet searches, and e-commerce websites to identify reputable Indian hair vendors including:
Through social networks: It's simple to register for an account and begin searching for reliable providers using the term "Indian hair suppliers."

Through the health forum: A style forum is a platform where anybody can freely share knowledge about beauty, including advice on how to enhance one's appearance with hair extensions. Additionally, you can learn facts through hair salon reviews. From there, you may locate reputable Indian hair vendors.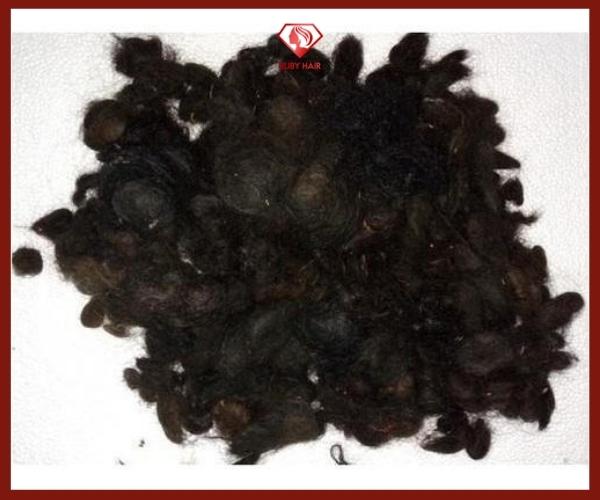 Indian hair extensions
Through online stores: This is the most typical and well-liked type of sales in the era of the digital economy, as mentioned above. As a result, finding Indian hair vendors is simple for you. You can also view the quantity purchased, customer reviews, and costs. This method is efficient, saves time, and enables you to purchase the item for the lowest price. Because there are numerous possibilities available to you here regarding Indian suppliers worldwide.
By attending international trade shows and exhibitions for hair extensions
For the purpose of introducing their products, Indian hair providers constantly research information regarding global exhibitions and fairs that are held all over the world. Anyone interested in working as a reseller, distributor, seller, or another manufacturer can come here to look for suitable products and get an idea of what's hot on the market.
Asking the local people about reputable Indian hair vendors
If you are foreigners in India, please do not hesitate to ask residents about reputable Indian hair vendors. Indians are very friendly and willing to share with you life experiences and things you don't know about India. Therefore, when you want to build or look for a reputable hair extension supplier, you can ask them about Indian hair suppliers. Or sometimes while you are eating, drinking, seeing someone with beautiful hair, you can ask them about where you bought your hair extensions. They will review and share the experience they have when using this hair.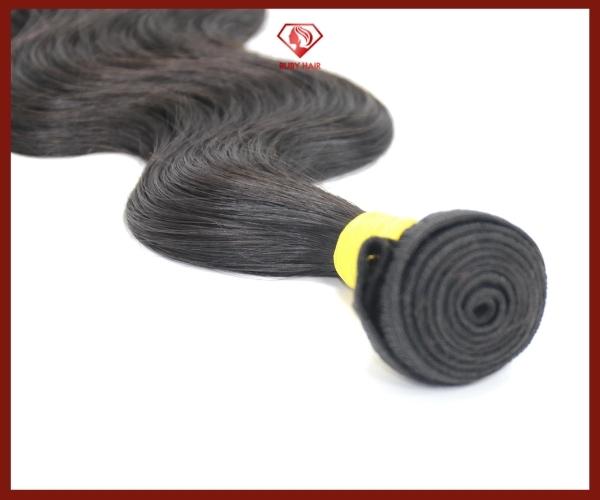 Indian hair suppliers
Not only that, if they are free, they can take you to the store they bought from, and recommend some models that they have used or used by many locals. Please be willing to share with them your needs so that the seller can enthusiastically advise and help you choose the Indian hair product you like. The following section will guide you on how to take care of your hair effectively.
How to take care of Indian hair extensions
There are many ways to take care of Indian hair extensions, however, which is the most effective, time-saving and cost-effective way, please follow this article! Let's get exploring!
Regarding Indian hair extensions from raw Indian hair
With coarse hair from India, we need special care to bring the best quality. Because these hair types are inherently rough and damaged and are collected from many places. Therefore, the care process is very necessary and extremely thorough in researching and using organic chemicals or natural materials to care for the hair in the best way. Here are some ways to take care of Indian coarse hair: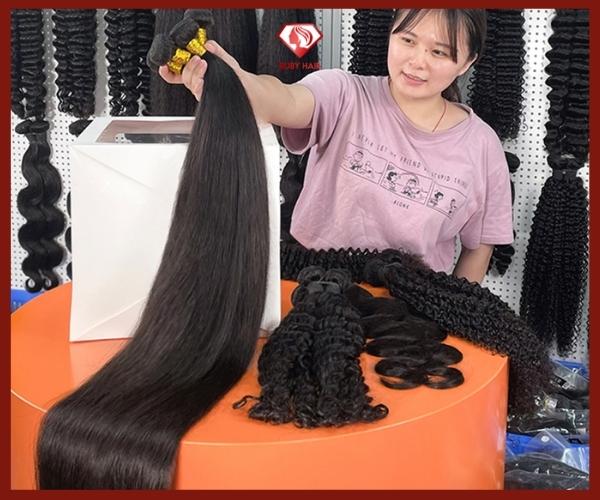 Taking care of Indian hair
Use natural herbal products, help hair recover slowly. In addition, you can use a weekly steaming process or at the time of washing, limit the use of shampoo, use conditioner instead. This will make the hair softer, smoother and regain its original shine. Not only that, it also helps limit the roughness caused by chemicals, drugs/dyes.
Use rice water after washing to wash your hair, because rice contains substances that help restore hair, so this is the daily shampoo of the highlanders of Vietnam.
Brush your hair gently, in sections to avoid breakage during brushing. This will make the Indian hair extensions last longer on your hair.
Regarding Indian hair extensions from virgin Indian hair
With virgin Indian hair, you can apply the above care methods of raw Indian hair, it will help you maintain the beautiful, sturdy durability of your hair. In addition, you can use a hair care serum with silicone material, it will help Indian hair extensions become stronger and more durable.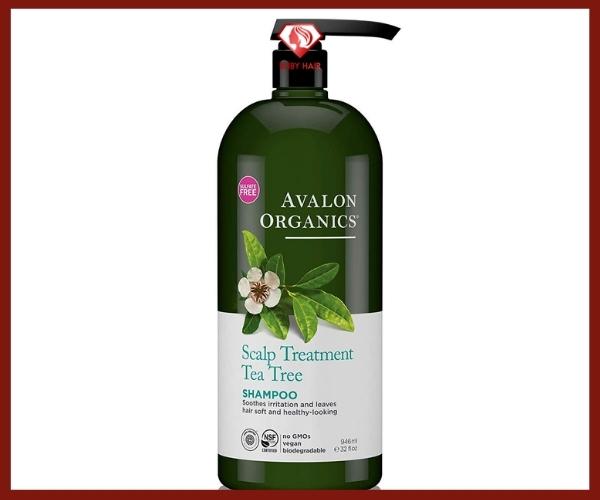 To sum up, I hope that this article can help you have the information you need to know about Indian hair. If you have any questions, please feel free to let us know. Let's explore other articles on our websites!