If you are in need of a change of appearance starting with a daily hairstyle change but do not want your hair to be damaged too much by hairdressing tools, then you should definitely consider using hair extensions. If you wish to give your hair additional length and volume, hair bundles are unquestionably a terrific product. Hair bundles can be of many types but this post will dive into Peruvian hair bundles and provide recommendations on how to protect and purchase Peruvian hair bundles.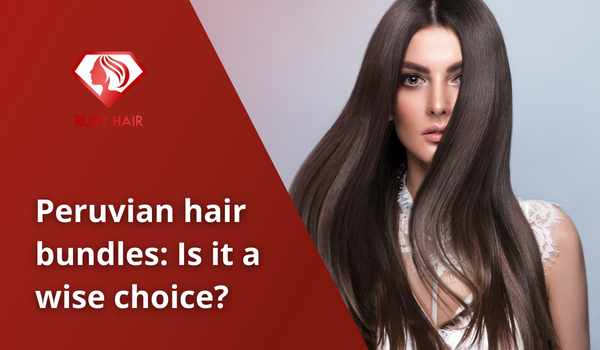 Get to know Peruvian hair bundles
One of the most well-liked and dependable hair extensions among women is characterized as being Peruvian hair bundles. You will discover the fundamentals and characteristics of Peruvian hair bundles at the beginning of this article, which will help you understand why.
The definition of hair bundles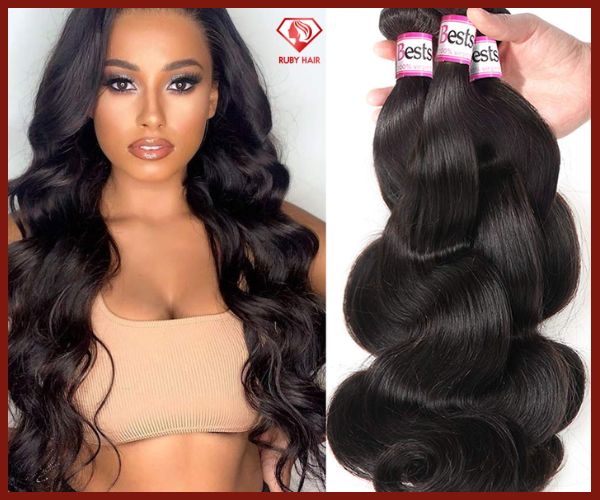 Before buying Peruvian hair bundles, the buyer should at least understand the concept of hair bundles. Similar to how you might conceive of a pack of hair pieces, a hair bundle can be pictured in that way. Regardless of length, every hair bundle contains 100 grams of virgin Remy totally human hair. The hair bundles often vary in length between 8″ to 30″.
The majority of hair bundles have a dark black natural colour. Hair bundles are a fantastic alternative if you're wanting to extend the hair's length or volume, as well as easily style your like trimming, colouring, or curling. Weft refers to the portion of the bundle which is stitched. For a long hairstyle, you may be required to have additional hair bundles. Bundles could be attached using a variety of methods, including sewing, glueing or micro-ringing. After some time has passed, you may even be able to change your hair bundle into clip-in.
Hair extensions in bundles tend to be frequently more expensive compared to the extensions in a standard pack. Nevertheless, they tend to be far less likely to shed, also with proper hair implementation and care, they could be utilized repeatedly for many years. Hair bundles would definitely let you experiment with many hairstyle possibilities, just like you would with your actual hair but you will no longer have to worry about possible hair damage.
This involves bleaching hair, dying colour or just simply cutting the hair. Both synthetic and human hair kinds can be available for hair bundles. The hair bundles made from human hair will undoubtedly be a more practical choice if getting a better natural hairdo is the look that you're after.
Peruvian hair bundles are described as?
Multifunctional hair is another name for Peruvian hair and one of the standout hair extensions made from it is Peruvian hair bundles. Peruvian hair bundles originate in Peru, which is a West-South American nation. The hair is often gathered from isolated communities around the nation and is recognized for being thick and coarse. Peruvian hair bundles can generally have light brown colour or even darker brown colour. Nonetheless, given the low number of inhabitants, hair donors are quite a shortage here. Straight, wavy and curly. Peruvian hair bundles are the three main varieties that can be purchased. Here are a few typical descriptions of these 3 types of Peruvian hair bundles.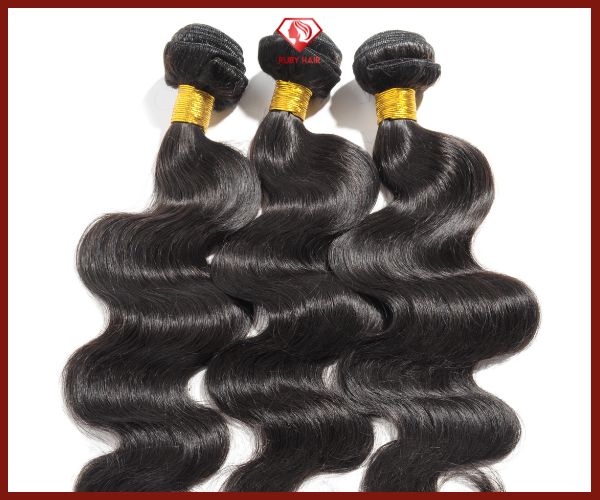 Peruvian hair bundles: straight hair
Owing to being incredibly thick, it is claimed that straight hair represents one of the strongest hair bundles. Peruvian hair bundles are able to keep exceptional durability as well as being available in a variety of lengths, in addition to having hair that looks realistic and seems to well mix in with practically all types of hair. The Peruvian hair bundles can definitely make the users more attractive as they have a lot of gloss and lustre. The users can easily and quickly style the Peruvian hair bundles to their preferred hairstyle.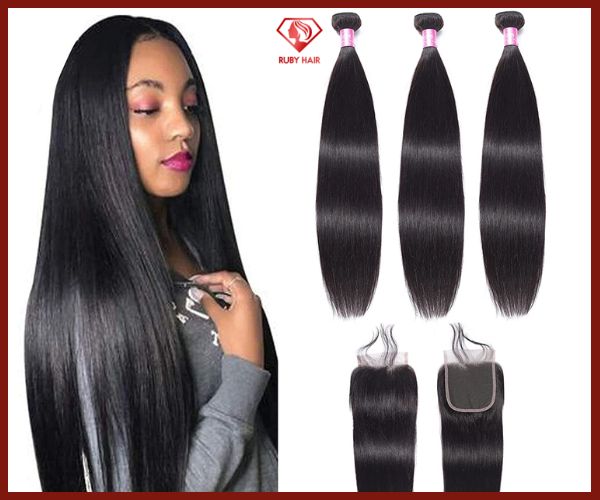 Peruvian hair bundles: wavy hair
Wavy Peruvian hair bundles have a lovely, naturally wavy texture that is ideal for ladies who have had natural hair since born. The hair requires little care so it gives you the freedom to style it however you please. Peruvian wavy hair bundles can be coarse and have deep curls, besides having a thick and full pattern.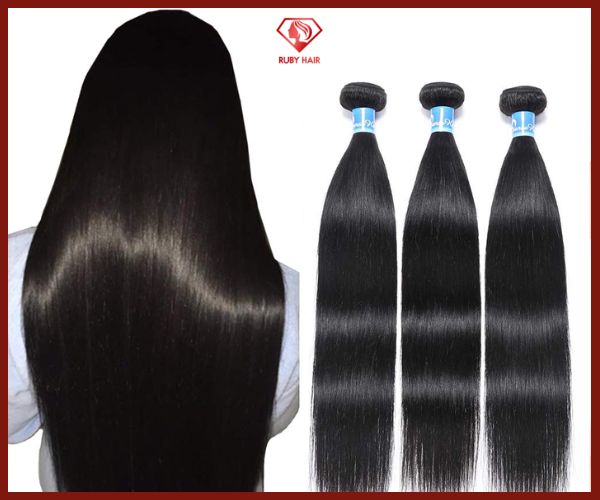 Peruvian hair bundles: curly hair
Curly Peruvian hair bundles seem to have a moderate curl, yet it curls smoothly and would curl even while wet. It exists in a range of colours, however, you need to be aware that they will be all derived from a particular donor who provided the traits. They prevent tangling or shedding. It continues to be lovely and silky. You should only wear a few bundles of curly hair if wearing it. Overly numerous bundles would appear odd.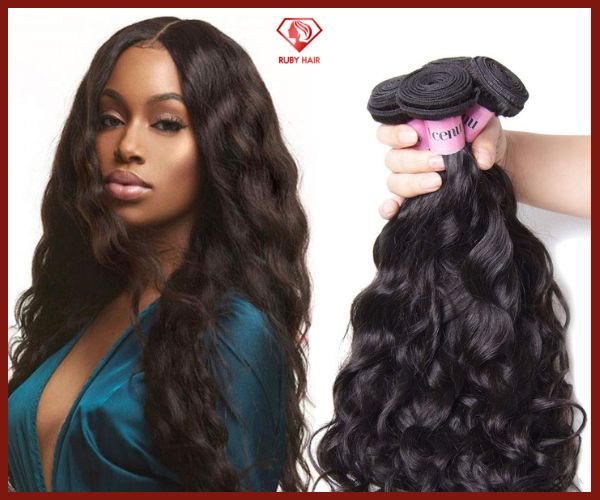 Peruvian hair bundles: Hairstyles 
Installing your Peruvian hair bundles may be done in one of two different approaches. You may choose between the glue or tape techniques or perhaps a sew-in, which is less expensive, simpler to upkeep, and therefore may normally endure for around 6 months. By applying liquid adhesive straight to the hair, the glue technique is employed. In the case of the tape technique, about one or two wefts are connected to the hair by using double-sided tape. Determining the number of bundles you are required to create different bundle hairstyles would be important whether you choose to go for a sew-in look or another type of hair extension look. The number of bundles you might use would mostly rely on the intended design, volume, as well as performance of the bundles actually. A bundle pack tends to weigh around 4 ounces. Additionally, when you choose a short hairstyle, it would not require nearly as many packages as when you choose a longer hair length.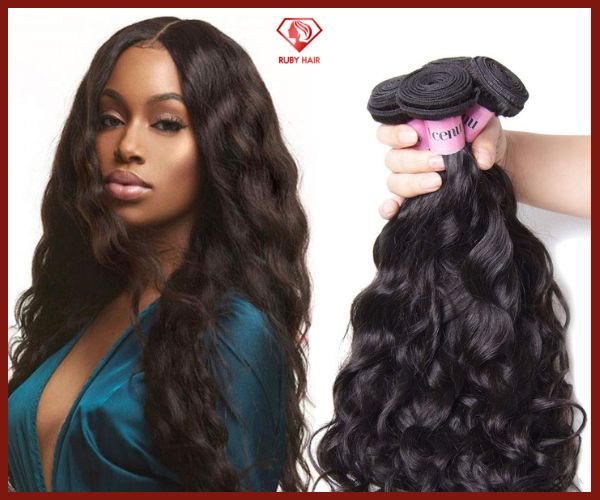 Tips to take care of your Peruvian hair bundles
You should be aware of proper maintenance procedures if you want to preserve your Peruvian hair bundles in high-quality condition. To use Peruvian hair bundles properly, consider the following advice.
Make washing your Peruvian hair bundles a routine
For Peruvian hair bundles, you ought to intentionally follow a hair routine. Keeping the Peruvian hair bundles in good condition requires routine hair washing. Apply only sulfate- and alcohol-free shampoo as well as conditioner. This is due to the fact that the natural oils from both additives are identified to be stripped away, leaving the users' bundles matte. The ultimate way to wash the Peruvian hair bundles is to concentrate on both the shampoos and conditioners on the hair's ends. Keep in mind that you should apply lukewarm water because the oil would be easily stripped from your hair.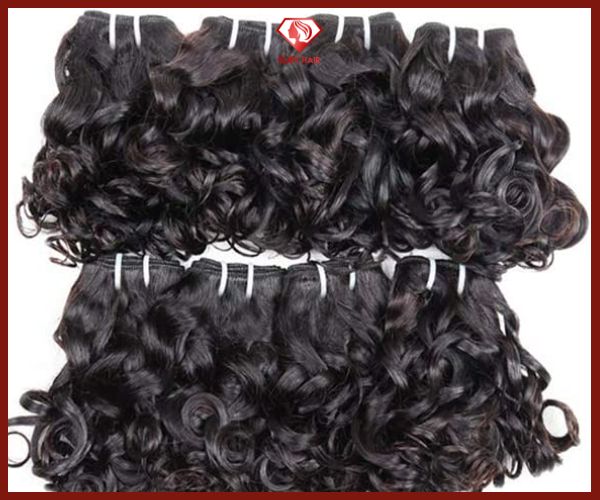 Using the conditioner to untangle your hair is probably the most essential part of rinsing it. Furthermore, the conditioner would definitely assist you to untangle the curly hair as well as defining the curl patterns. Utilize a fresh towel to remove as much water as you can following the washing steps. It is better to let the hair bundle dry naturally by air. Washing the hair bundles ought to be performed more regularly, at minimum every two weeks. However, toward curly hair bundles, you should wash them at least once each week. 
Peruvian hair bundles should be combed properly
You could frequently see knots and tangles on the Peruvian hair bundles that you purchased. Yet regular brushing can lessen these knots. Utilize brushes and combs made specifically for Peruvian hair bundles and suitable for each hair type.  For example, a brush works well for straight-hair bundles while a wide-toothed comb would be best for untangling curl-hair bundles.  Brushing too forcefully would be a mistake that the hair bundle users regularly make. Shedding may occur if the hair bundle is forcefully brushed and it is even worse if it is brushed when being wet.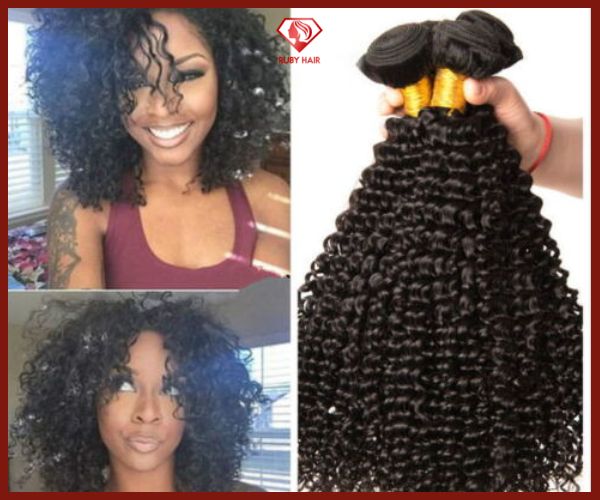 Store the Peruvian hair bundles appropriately
The Peruvian hair bundles should be kept in a cool and dry environment instead of facing direct sunlight. To avoid mildew formation, make absolutely sure the hair bundle is totally dry prior to storing it. Also, to keep the hair bundles from falling out of shape, consider hanging them up by a hanger.
Utilize a pillow or satin scarf for your Peruvian hair bundles at bedtime
By preserving moisture while maintaining the hair's softness and silkiness, satin scarves shield your Peruvian hair bundles. However, satin scarves seem to be highly slick and prone to slipping. You may want to utilize a satin scarf with a pillow at nighttime for the greatest level of protection in case your scarf is lying on the ground while you sleep.
Tie up your Peruvian hair bundles
You could wear a wig hat or wrap your hair into a low bun when you go swimming. The hair should not, nonetheless, be pulled back into a ponytail in order to reduce the amount of strain on the head. Additionally, try to prevent having the hair sit in the water for too long because Peruvian hair bundles' lifetime is shortened once they retain too much water. Following swimming, make sure that the hair bundles have been dried and pay specific attention to the bond sections. A conditioner may then be applied to the hair to nourish the Peruvian hair bundles.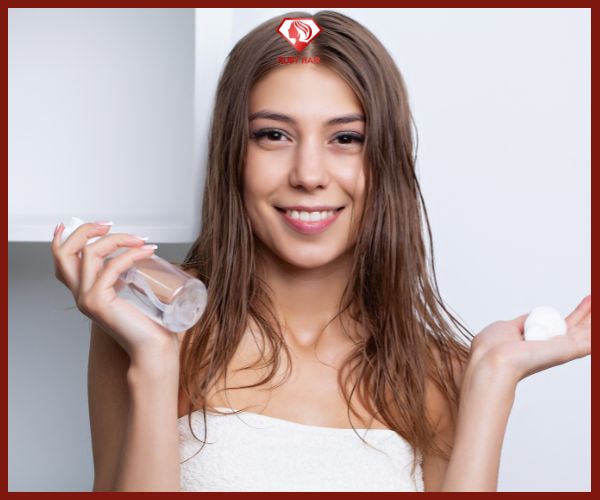 Actions to avoid if you want your Peruvian hair bundles to be protected 
In addition to the dos, there are a few things you should avoid doing if you want to keep the quality of your Peruvian hair bundles intact.
Never spend the night wearing wet Peruvian hair bundles
Drying the hair following it being washed really is essential to prevent mould development, knotted roots, as well as other hair-damaging effects. Therefore, once Peruvian hair bundles have been washed, let them be dried. Air drying is the most effective technique to eliminate extra humidity from the Peruvian hair bundles, even though using a hair dryer to blow the bundles is quicker. Moreover, natural hair bundles might be blow-dried, while bundles made from synthetic hair should not be attempted this way.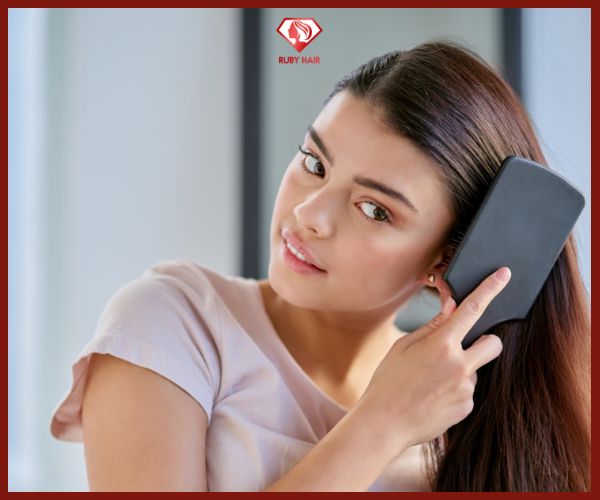 Using too much heat on the Peruvian hair bundles is not recommended
While the Peruvian hair bundles could receive the very same care as the human hair, it's really preferable to avoid overusing styling tools that involve heat. Utilising curl or straightening hair styling appliances often harms the Peruvian hair bundle as well as lessens its lustre. Braiding the Peruvian hair bundles is recommended if the users still want to attain curls without the use of styling products. Alternatively, hair rollers can also be utilized then let the air dry. However, if the users must apply heat on the Peruvian hair bundle for their wished hairstyle, they must use the heat protectant beforehand.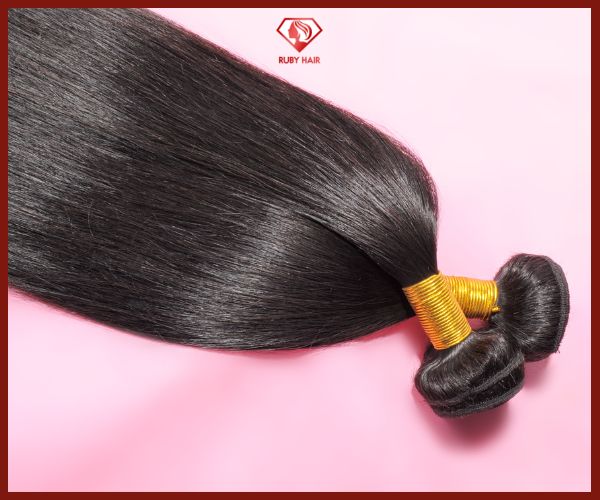 Utilize hair products on Peruvian hair bundles as little as possible
Oils or sprays for hair might clump together on the Peruvian hair bundles as well as collect the dirt. So, if the users absolutely have to, attempt to reduce the number of times they are using such hair items on the Peruvian hair bundles.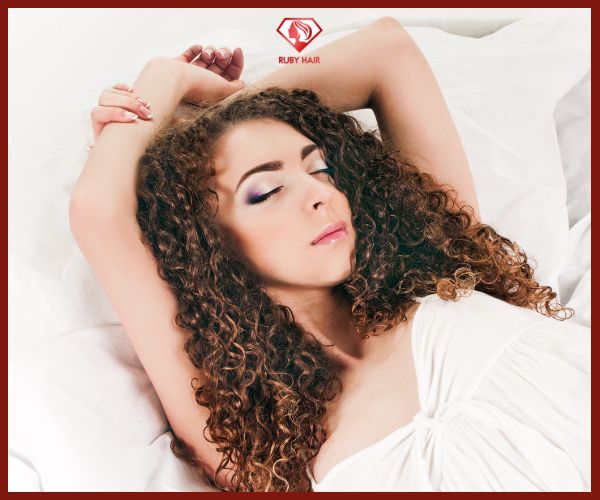 Advice for purchasing the top human Peruvian hair bundles
Here are some tips for those who are intending to buy the upcoming Peruvian hair bundles to get quality items and fit their desires.
Pick the finest Remy human Peruvian hair bundles available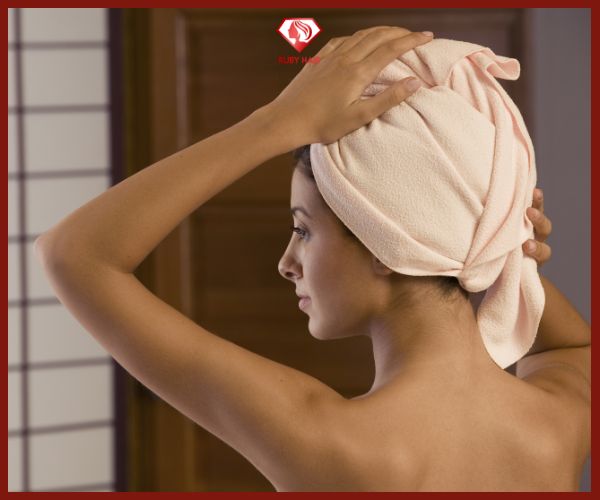 When looking to get bundles of the highest calibre of human Peruvian hair bundles, quality would be the most crucial factor to take into account. The premium human Peruvian hair bundles have no tangles and don't shed while being worn since they are composed of totally virgin Remy hair along with the natural cuticle and thus are managed including all strands of hair pointing toward a similar manner. The strength is maintained by double-wefting all of the hair while sewing it into Remy hair bundles using 2 separate machines. The whole manufacturing process is delicate and safe to use since no contaminants were applied. Furthermore, the top Peruvian hair bundles made from virgin Remy hair would last for a very long time.
Select the most pleasing human Peruvian hair bundles texture
Prior to actually making a purchase, the customers should take into account the texture of the human Peruvian hair bundles, as this would determine whether the natural hair bundles sew-in would give the users a natural-looking yet unexpected result.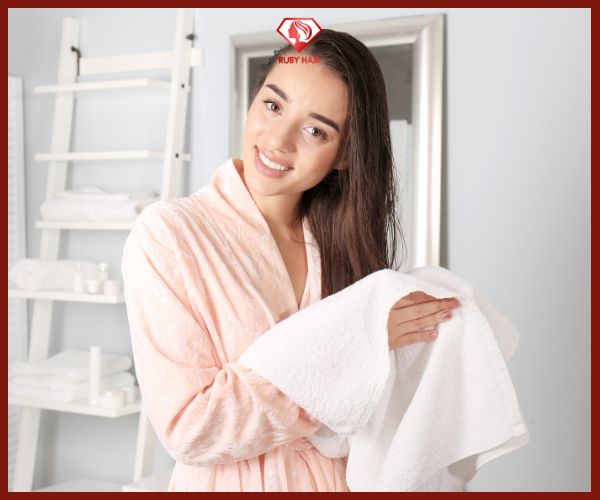 Peruvian hair bundles: Body wave
Consider the body wave actual human Peruvian hair bundle if you're unsure regarding how to pick the Remy hair texture. Body wave virgin hair has been regarded as the most well-liked hair bundle; it features a large "S" form all the way around all over the hair body, as well as the curl is as large and glitzy as the ocean's vast waves. Imagine how your long hair would flow upwards towards the wind if you were using large body wave human Peruvian hair bundles. Furthermore, the Peruvian body wave of regular hair sewn in bundles has a remarkable capacity for flexibility; as soon as the users maintain it correctly, the users may alter the look of the hair into a variety of fashionable human hairstyles without bothering any harm.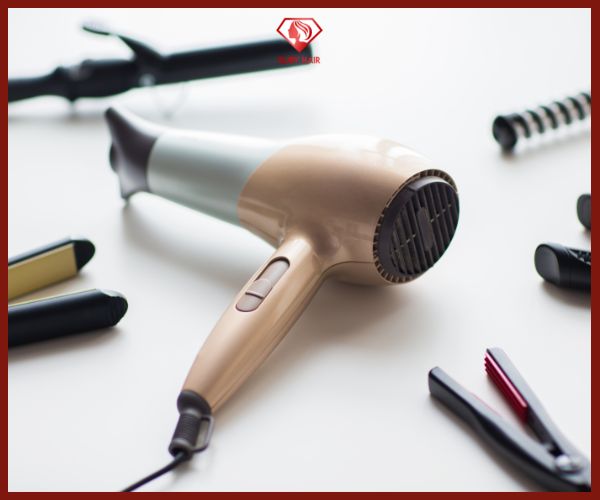 Peruvian hair bundles: Straight hair
Straight raw Peruvian hair bundles tend to be Remy hair that has not been handled after already being taken immediately from the donor's head. The whole set of benefits from the natural virgin Remy hair is still present. Users can easily feel its smoothness and softness. Moreover,  it really is simple to upkeep, and easy to apply. If the users do not mention it, nobody is going to know they're using raw Peruvian hair bundles, regardless of whether they are using lovely long straight hair bundles or short bob straight human hair bundles.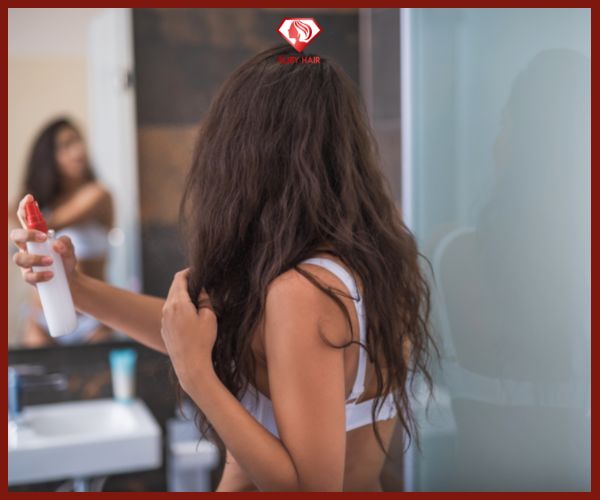 Peruvian hair bundles: Kinky human hair bundles
Peruvian kinky human hair bundles being both curly and straight are both available for purchase. The genuine and uninhibited spirit of females is perfectly displayed by the kinky hair bundles, which resemble little permed hair or tiny perms alongside bouffant hair.
Pick the Peruvian hair bundles that have closure to be sewed In
There are numerous organizations operating in the hair industry that may be employed to create the greatest human hair bundles. To increase the original hair's length, some ladies, for instance, prefer to utilize high-performance human hair bundles like Peruvian hair bundles. Several ladies choose to purchase Peruvian hair bundles having closures so that they can attach the wigs by themselves. It can be said that Peruvian hair bundles provided with closure are the most convenient for users. Female consumers would definitely look their utmost realistically beautiful if they utilize totally virgin Peruvian hair bundles, especially the Remy one having closure or provided with frontal sew in. Furthermore, real Peruvian hair bundles provided with closures sewn into human hair wigs would definitely be the most economical option for the customers since they'll charge cheaper, yet they would provide the customer's hair that looks the nicest and is as genuine and pretty as the own hair of the customers themselves. However, the customers are advised to focus more on the hair installation process when choosing the most suitable Peruvian hair bundles that have closure to contain in the wigs for those that prefer it that way like most black ladies.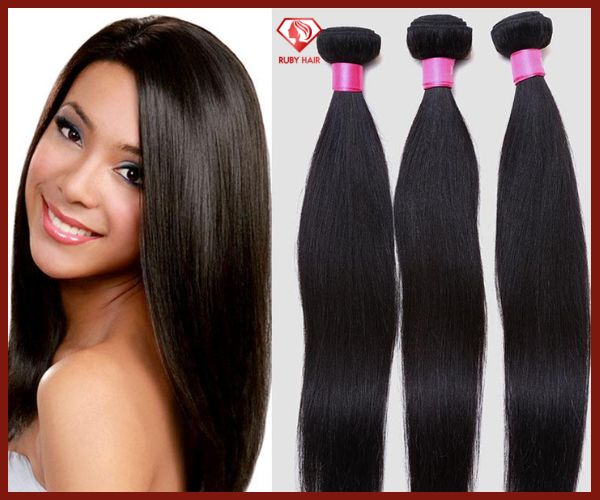 Hopefully, the information provided above will help you better understand Peruvian hair bundles and make smart shopping choices. The above is just some basic information and not all but surely if you know this information, buying the most suitable Peruvian hair bundles for you will no longer become difficult.